Easy Yummy Wraps
These make a great meal, snack, or even an appetizer when serving guests.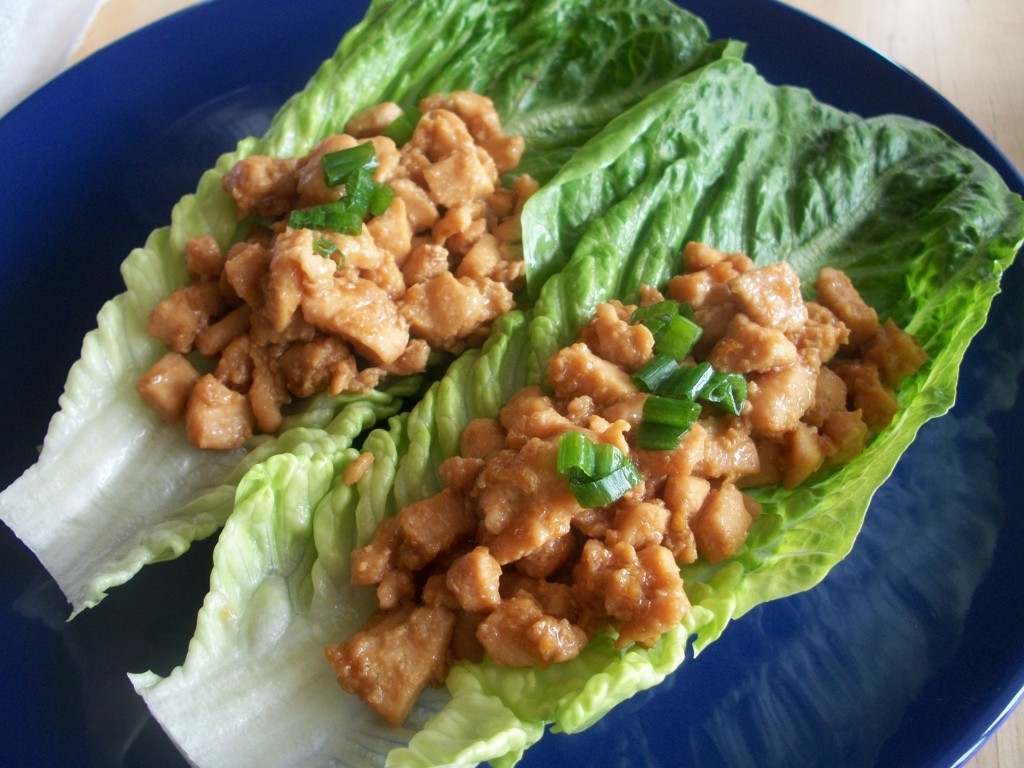 Ground turkey
Olive oil
Large lettuce leaves
Unsweetened flaked coconut (available in health food sections/stores)
Peanuts
Teriyaki sauce
Cook turkey in a little oil. Mix in a small amount of teriyaki sauce. (For a healthier, and not so sugary version make your own with the recipe below.) Stir in some flaked coconut and chopped peanuts and serve in lettuce cups.
Teriyaki Sauce
¼ cup tamari (natural soy sauce found in health food sections)
1 T. agave (natural low-glycemic sweetener)
1 T. sesame oil
1 tsp. freshly grated ginger
1 clove minced garlic
Mix together, and it's ready to go! If you like this sauce, make some extra next time and keep in refrigerator as a quick way to flavor various dishes.
For more recipes or tips on weight loss, please contact us!