Berries & Cream and Fruit Sorbet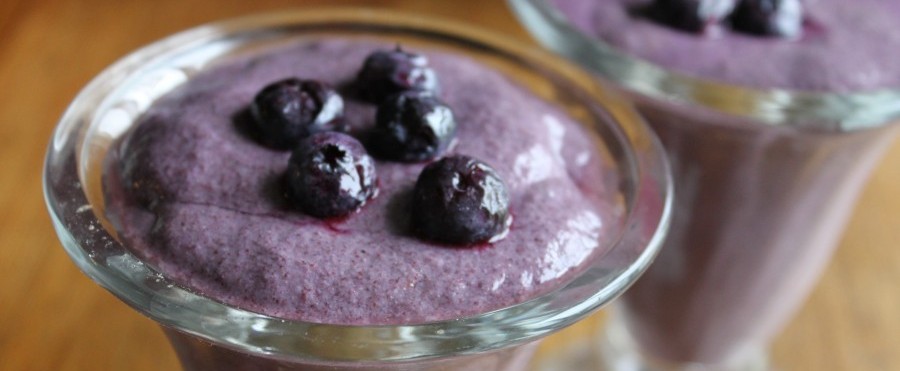 Looking for a yummy Thanksgiving dessert that won't nudge your scale in the wrong direction? Try out one of these recipes for berries and cream or fruit sorbet. They are low in calories, yet sweet enough to satisfy your sweet tooth!
Berries and Cream: Mix fresh or unsweetened frozen berries with a little agave. Put a small amount of berries in another bowl for garnish. Whip whipping cream with mixer. When cream is almost whipped, add 1 tsp. agave and 1 tsp. pure vanilla extract per pint of whipping cream. Fold whipped cream into berries and fill each stemware glass about ¼-1/3 full with the mix. Garnish with berries.
Sorbet: This recipe requires some prep the day before: Pour some unsweetened almond milk (plain or vanilla) in ice cube trays and freeze.
Place frozen unsweetened fruit, a little agave and stevia, and a small amount of unsweetened almond milk ice cubes in blender or Ninja (works best.) Blend and put mix in glass stemware. Garnish with a little homemade whipped cream and mint leaf.
Copyright David and Cheryl MacDonald, 2012