Your Local Solution to Weight Loss
The Go Figure team consists of real people; right here.
Keeping it local means your support system is always close at hand. Why log on onto a website or call outside your area code for help when you can get local weight management experts in your own community willing to assist you in achieving your weight loss goals?
Your weight loss success can be directly linked to the support you receive. Weekly face-to-face appointments with Go Figure's consultants safely monitor progress and provide structured encouragement in a positive, caring environment.
Together we can make our location an asset in your weight loss plan. We understand what it takes to live in Gallatin Valley; that is why Go Figure's weight loss program doesn't just stop at weekly check-ins. On staff, we have a licensed athletic trainer willing to customize low-impact exercise plans that fit individual needs. We also recognize the emotional needs of our clients and offer support groups to help our clients through the program.
We're not here to sell you food, that's what grocery stores are for
We teach you how to shop for the right food so that your weight loss continues long after you complete our program
Why Go Figure Weight Loss?
Each individual that comes in our office is just that – an individual. We tailor our program to fit your specific weight loss goals and health needs.
We educate you so that your weight-loss is not restricted to our office and program. We want you to develop a new balanced lifestyle that you can continue for years to come.
This is not a "fad" diet. It is simply about returning to healthy/balanced eating that has been lost in today's culture.
We do not believe in starving to be thin. We want you to eat!
We don't offer a "magic pill" to "melt" the pounds away. We offer vitamins and appetite suppressants to kick start your weight loss and help you stay healthy.
Ronald Buss, M.D.
Supervising Physician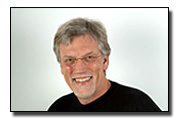 Go Figure Weight Loss Center
Dr. Buss received his undergraduate training at Portland State University in Portland, Oregon receiving a Bachelor of Science degree in Psychology. He received his medical degree from Oregon Health Sciences University in 1975. Dr. Buss has been practicing Emergency Medicine (EM) for over 30 years and has been board certified in EM since 1986.
He has been certified in Advanced Cardiac Life Support as well as Advanced Trauma Life Support. He is a member of the International Association for Physicians in Aesthetic Medicine. In addition to serving as supervising doctor at Go Figure, Dr Buss also owns and operates
Aesthetic Medicine of Southwest Montana
with his wife Diane.
Stephen Welden, M.D.
Co-Founder
Go Figure Weight Loss CenterBoard certified OB/Gyn practicing for 30 years. Dr. Welden has been practicing as a Reproductive Endocrinologist for 25 years. While treating his infertility patients, Dr. Welden became interested in how increased weight affects a patient's response to hormonal therapy and overall health. He discovered that weight management could help these patients achieve their goal of becoming pregnant. Dr. Welden has studied nutrition and has been a member in good standing with The American Society of Bariatric Physicians since 2007.
Lenora Welden ARNP.
Co-Founder
Go Figure Weight Loss CenterLenora has been working as a nurse in reproductive medicine since 1994. After obtaining her Master's degree in 2004 she began studying nutrition and developing a weight loss program in order to help her sister who was unable to lose the weight she had gained during treatment for breast cancer.