The Skinny – 5 Spring Tips to Help With Losing the Winter Weight
It's spring again in Bozeman, and many of us are thinking about getting out and enjoying the weather, dusting off our walking shoes and maybe fixing the flat on the bike. Digging through our closet, we realize all the extra junk accumulated over the winter needs to go. Time for some spring-cleaning. Maybe a yard sale is in order.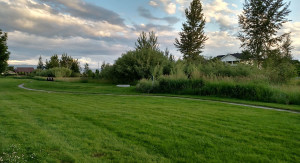 Along with the junk in our closets, maybe we picked up some extra pounds over the winter. "Hey, what's the big deal, seals use it for insulation in the arctic winter right?" The thought is amusing, but we know floating the river later in the summer or walking Gallagator Trail will be more fun without the insulation.
It is quite common to make New Year's resolutions about losing weight, but did you know that spring runs a close second? Yes, that's right. Spring is one of the most common times for us to focus on our health and losing weight.
Spring is a time of renewal, rejuvenation, a sort of new beginning that welcomes in the season with fresh life and the chance to start anew. No wonder then that spring is also an inspiration for us to reclaim our health and get back the body we want.
With that in mind, here are some tips for losing weight to help you get your spring renewal started off right!
1. Do Some Spring Cleaning in Your Pantry
Getting outside and finding brand-new ways to remain active can be important, however, burning additional calories isn't the only aspect at play when you think about your spring weight loss goals. Exactly what you do or do not eat is the most important factor when trying to lose weight. You need to take a closer look at what's within your cupboards if you want to put the focus on healthy eating.
Be aware, placing healthy food items in the front, less nutritious foods in the back and dispose of any unwanted temptations. Make a stack of items that won't assist you in reaching your weight loss goals. Processed, pre-packaged products, canned soup, chips, cakes and snacks. Sugary foods, soda and "diet" drinks all contribute to obesity and should be avoided. Make sure that you limit your alcohol consumption, as an occasional glass of wine may not make you fat, but regular consumption can. Replace these with healthier foods and snacks like: trail mix, veggie snacks, dried fruit, home-made soups.
2. You are What you Eat – Fresh Food and Ingredients
As soon as you've finished cleaning up your cabinets, it's time to turn to the refrigerator. The more your meals focus on fresh, colorful ingredients, the healthier and more favorable to weight loss they'll be. The Bozeman Farmer's Markets open soon (gallatinvalleyfarmersmarket.com and http://bogertfarmersmarket.org) so taking advantage of their fresh produce will spice up your cooking options.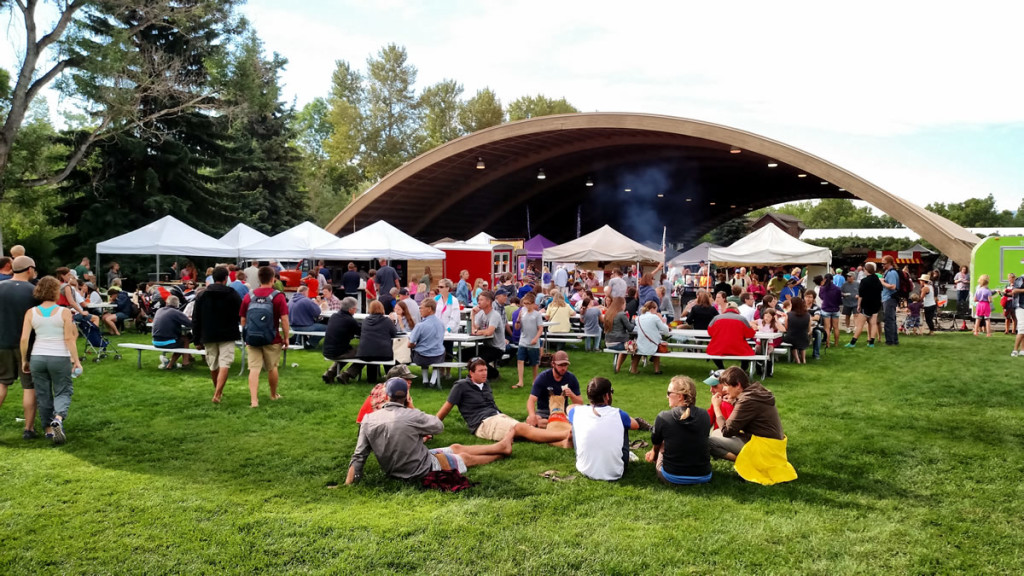 3. Make Sure you are Getting Plenty of Sleep
Studies by the National Institute of Health have shown that sleep deprivation leads to many health risks, including obesity. Individuals getting less than 7 hours per night will have a tendency toward higher weight.
4. Make Sure you Have a Good Reason WHY you are Losing Weight
A number on a scale isn't a good enough reason to maintain a long-term weight loss plan. It just isn't a meaningful enough motivation. "Being able to play with my children," or "having more energy," or "feeling comfortable in my swimsuit again," are stronger reasons that will go the distance.
5. Keep Fresh Fruit out on Your Counters
Studies have shown that, on average, people that keep fresh fruit on their countertops usually are thirteen lbs. lighter than people from families that don't keep healthy snacks available. Interestingly enough, people who kept high carb items like cereal out on the counter averaged 20 pounds heavier than people who kept those items in the pantry. It's difficult to only depend on your strength of will, so removing all food from your counters and only keeping a bowl of fresh fruit out will help you be successful in your weight loss goals.
Hopefully these 5 weight loss tips will help you get your spring and summer off to a healthy start.
Crust-less Quiche – Healthy Start Recipe
 This flavorful and nutritious recipe provides a hint of crust without crust.
4 turkey bacon pieces cut in ½ inch pieces
¼ cup chopped onion
1 cup steamed broccoli (a few stalks), then chop into ½ inch pieces
5 eggs
1 tsp. salt
¼ cup scallion tops or chives
1 Tbsp. cornstarch
2 Tbsp. butter
¼ cup feta
¼ cup almond flour (Bob's Red Mill carries this: it is just blanched almonds very finely ground, so it has healthy fats, and is low carb) (pricey, but worth it!)
½ cup half-and-half (special treat, only a little carbs/serving)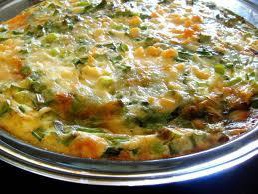 Saute bacon and onion in a little olive oil until crisp. Steam broccoli until soft.
Blend eggs in blender with cornstarch, half-and-half, and salt. Heat 9 inch glass pie pan in oven with butter or Land O'Lakes butter/olive oil spread. When melted, coat bottom and sides with almond flour and sprinkle with salt.
Sprinkle bottom with broccoli. Pour in egg mixture. Sprinkle bacon, onion, chives over eggs, and feta chunks over top. Bake 350 degrees for about 30 minutes or until firm. Cut like pie for serving.
Accompany quiche with some sliced strawberries with a little agave (low-glycemic natural sweetener) drizzled over the top and a dollop of whipped cream (freshly whipped, or a low carb canned one such as Land O' Lakes.)
To make it a really special breakfast, serve on your best dishware with some pretty spring flowers on the table.
Go Figure Medical Weight Loss Center – Featured Testimonial
"I planned to do the program for a few weeks just to get started. I thought I would not be able to afford the program long-term, but once I started eating healthy and stopped eating processed foods, the money magically appeared in the budget week after week! I lost 11 pounds the first week and 25 pounds in 5 weeks! After that I went down a pant size each month. I'm not a strict eater, yet consistently lost weight anyway.
~Karen, Bozeman MT
We hope you have enjoyed this edition of The Skinny, weight loss newsletter. At Go Figure, we want you to succeed in maintaining your health and losing weight. We think of our people not just as clients, but as friends whose lives we can improve by helping them get more health and happiness out of life.
What you may not know is that restarting the program is even easier than before. You may restart the program for only $150, this includes 2 weeks of the program & medical review visit with Dr. Buss.
If you are starting the program for the first time, the startup fee is $398, which includes labs and the first two weeks of the program. After that, it only costs $50 per week for our medical weight loss program.
Call us today at: 406-587-2878