Go Figure Medical Weight Loss Center
Take the first step to a healthier lifestyle, and a thinner you.
The Go Figure Medical Weight Loss Center is dedicated to helping people transform their lives.
More than just a diet program, the Go Figure weight loss program focuses on teaching a healthy lifestyle. We focus on the science of your body, how what you are eating is affecting you, and how healthy eating can turn your life around. The Go Figure team offers clients the information needed to make healthy lifestyle changes, the coaching necessary to launch and maintain sound eating habits, and the medical supervision required to assure that weight loss is conducted safely and effectively. This program is what it takes to heal from years of frustrating weight gain.
The Go Figure program works.

It is easy for clients to stay on track with Go Figure's unique approach to weight loss. The Go Figure program combines prescription medication with a well-balanced diet and weekly individual sessions with our professional weight management consultants. For those medically unable or who choose not to take the prescribed medication, a non-medicinal program has also proved successful.
The Go Figure program doesn't stop at a certain number on the scale. When a patient reaches a desired weight, Go Figure's support structure assures continued success and helps keep the weight off. We emphasize a lifetime of mindful eating and healthy habits. Ongoing preventive care encourages and helps maintain a new healthy lifestyle.
It truly is about what you eat.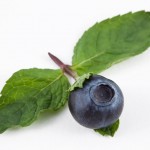 At Go Figure we teach the principles of nutritious eating. Instead of relying on pre-packaged, pre-portioned, often unhealthy, custom meals, which can be extraordinarily expensive and impractical, Go Figure's patients eat real food. The Go Figure diet plan includes a large variety of lean proteins, healthful fats, vegetables, fruits and other complex carbohydrates. Patients eat regular store bought food, fresh produce, and meats, as well as packed items as desired.
A well-balanced diet can change your life. Real food is naturally safe and healthy. Most patients will notice an increase in their energy levels and heightened sense of well-being. Many patients have been able to discontinue medications for hypertension, diabetes, and many other medical conditions. Now that's a lifestyle you can live with!
No gimmicks just sound medicine.
Our goal is to help patients minimize health risks by achieving a healthy weight. Developed by a physician and a nurse practitioner that saw a great need for a safe and effective way to reduce health risks in their obese and overweight patients, the program used at Go Figure is also approved by a licensed dietician nutritionist who works extensively in bariatrics.
The Go Figure medications have been used for over 50 years with few or virtually no side effects. If for any reason a client prefers to not use the prescribed medication, the Go Figure program can be used successfully without the aid of the appetite suppressant. Each patient's medical history and goals are evaluated and our physician supervisor meets with them to ensure their safety in the weight loss process.
Go Figure can help you gain the knowledge and confidence to lose weight safely over time, keep it off, and live a happy and healthy life.